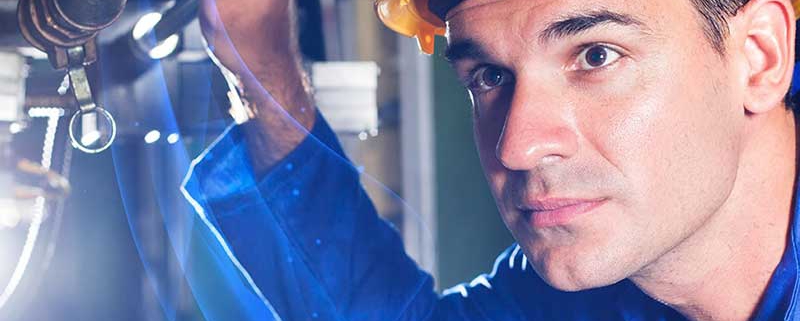 Managing a business is challenging and even more difficult with companies in the utility industry. You have a remote workforce, logistics and a work schedule to keep. In addition, there are also things like inventory, sales, and administrative tasks. For a utility business, it is important that all these different areas of the business work together, which is something that an ERP system can be a useful tool for. In the Utility Industry, a dedicated Service Industry Software connects all the dots and gives you a centralized tool to manage business operations. Here are some of the ways Adjutant, ABIS' flagship ERP is benefiting businesses in the utility industry:
1. The Tracking Capabilities Businesses Need
Tracking how your business operates is important. Adjutant gives you a solution to track all aspects of your business in one location. You will be able to keep track of the logistics, production, inventory and much more from a platform that gives you all this data.
2. All Data Centralized For Better Access And Control
With Adjutant, you will have a centralized location to access all your business data, including sales, production, logistics, human resources, and accounting.
3. More Efficient Business Processes
Adjutant's centralized and fully integrated planning system will allow you to efficiently manage all aspects of your business, including the ability to combine business data to create reports and charts to better understand the principle functions of your business.
4. Transparency And Control Of Business Data
In business, it is important to have clear data that you can use. Through the use of KPIs and other systems, Adjutant can give you the transparency and control you need to manage your business.
5. Forecasting Capabilities To Make Important Business Decisions
Knowing what to expect in an industry is also important, and our ERP system will give you forecasting capabilities that give you the information you need to make important business decisions and stay ahead of the competition.
Read Also: What is an ERP Software?
6. Improve Logistics Times With Better Data
As a business owner or executive, you do not want clients to wait or have delays due to logistics problems. Adjutant will give you a clear vision of how logistics are working and where changes can be made to improve logistics times.
7. Solutions For Today's Remote Workforce
With today's modern workforce, there is always the need for employees to work remotely but that doesn't stop the need for that information to still be captured into a centralized system.  Adjutant will not only allow you to monitor your remote workforce to ensure work is getting done but also streamline their efforts in the field allowing your team to get more done with less time and mistakes.
Next Step: Pro-Tips to Select and (Successfully) Implement and ERP Software
With a remote workforce that is often in the field and business assets that are often times difficult to track, it is important for utility companies to have an ERP software solution that helps keep them ahead of the competition. Contact us to get the benefits of an ERP software that is designed especially to meet the unique needs of the utility industry.
https://www.abiscorp.com/wp-content/uploads/2021/08/7-Ways-an-Utility-ERP-Improves-Productivity.jpg
533
800
Derrick Schulte
http://www.abiscorp.com/wp-content/uploads/2022/12/ABIS-40-year-logo-FINAL-signature.png
Derrick Schulte
2021-08-16 19:46:39
2021-08-16 19:46:56
7 Ways an Utility ERP Improves Productivity