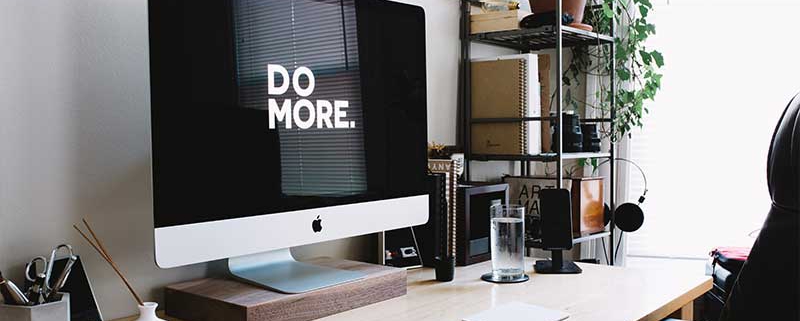 Automating your Purchasing and Procurement Department Can Increase Profit More Than Sales Growth
In today's murky economic environment, it's imperative that for your business to increase its profitability, it needs to be more productive at the lowest possible cost to your business. New supply chain management software can increase the profitability of your business by automating your purchasing and procurement processes. This blog explores how automating purchasing and procurement procedures can increase the profitability of your business.
Purchasing and procurement automation will increase profitability
Supply chain management software is a comprehensive suite of technology that is designed to fully automate and integrate supply chain operations from end-to-end. This technology of integration and automation will boost your profitability by:
Saving Your Business Money
An automated purchasing and procurement system saves your business money by consolidating your inventory management system. The tracking and supplying of raw materials and components are centralized so that unnecessary costs are eliminated in providing goods for open sales orders.  Additionally, an automated system allows your procurement department to maximize its buying power by consolidating orders, which reduces the cost per transaction and gives your business bigger volume discounts. As a result, your business can expect an increase in savings between 5 to 15 percent.
Improving Time Management
Purchasing and procurement automation reduces the time it takes to perform administrative tasks. Your staff will be able to execute the entire order-to-delivery cycle with a click of the mouse. Purchasing managers will spend more time analyzing spending trends of your vendors and getting favorable prices from suppliers instead of watching over mundane administrative tasks.
Increasing Accuracy
With automated purchasing and procurement processes, your business will always have accurate inventory counts, calculations of costs of operations and cost of sales. As a result, your business will have real-time inventory counts and know where revenue is being gained and where it's being lost.
Read Also: Are you making money on your projects? Job Costing is Key
Maximizing Buying Power
When your business employs an automated purchasing and procurement system, it will increase the buying leverage of your business. Your business will gain buying leverage because the supply chain management software will give you data about the spending trends of your suppliers. This gives your business a bigger picture of your vendors and enables your procurement staff to build stronger relationships with them. As a result, your staff can maximize negotiations to gain price breaks, volume discounts, and favorable payment terms.
Simplifying Compliance
Because this technology centralizes all of your business' purchasing and procurement functions it's easy for your purchasing and procurement staff to ensure that a single standard for buying is established and enforced. The system gives your staff the teeth it needs to ensure compliance with established contracts, approved vendor lists, and pre-sourced catalogs, standard ordering, and approval processes.
Enhancing Logistics
Logistical complexity is inevitable because of increasing globalization and demands for a diverse product mix. However, an automated purchasing and procurement system can reduce this complexity because the system improves on-time delivery performance and instills full visibility into how finished goods are stored and distributed. As a result, efficient coordination of multiple warehouses and transportation channels is assured and customer satisfaction is maximized.
Read Also: Supply Chain Management: What you don't know, Can hurt you
Strengthening Your Forecasting and Planning
Incorporating supply chain management software into your business can help your business forecast and plan in a robust manner. Automated purchasing and procurement systems enhances your ability to accurately anticipate your customer demand and plan the proper purchasing and procurement procedures. As a result, you'll avoid buying unneeded raw materials, stop manufacture over-runs, prevent over stock of inventory, and eliminate the act of slashing prices to move inventory. That is one of the three benefits detected by ERP Focus, a group that helps industrial buyers find an ERP system adapted to their needs.
Easing Return Management
An automated purchasing and procurement system makes it easy to inspect and handle defective or broken goods. In addition supply chain software makes it easy to process claims with suppliers, distributors, and insurance companies.
Today's economy has caused profit margins to shrink. As you can see, supply chain management software is the tool your business needs to maximize all of its resources at the lowest possible cost. As a result, you'll increase your profit margin in the present and sustain large profit margins in the future.
Supply chain management software is not simply a tool for reducing cost, but a tool for increasing sales.  It is also about enhancing business value and gaining a competitive edge. According to The Gartner Group, A 5% reduction in operating costs has the same P & L impact as a 30% increase in sales.
Read Also: How to Choose a Manufacturing ERP Software
Contact us today to find out how automating your purchasing and procurement processes can increase the profitability of your business. Call 713-680-2247 (ABIS) or email info@abiscorp.com or discover more ERP features in a demo:
/
by Derrick Schulte
https://www.abiscorp.com/wp-content/uploads/2021/07/Automating-your-Purchasing-and-Procurement-Department.jpg
533
800
Derrick Schulte
http://www.abiscorp.com/wp-content/uploads/2022/12/ABIS-40-year-logo-FINAL-signature.png
Derrick Schulte
2021-07-26 16:37:00
2021-07-27 19:37:25
Automating your Purchasing and Procurement Department Can Increase Profit More Than Sales Growth