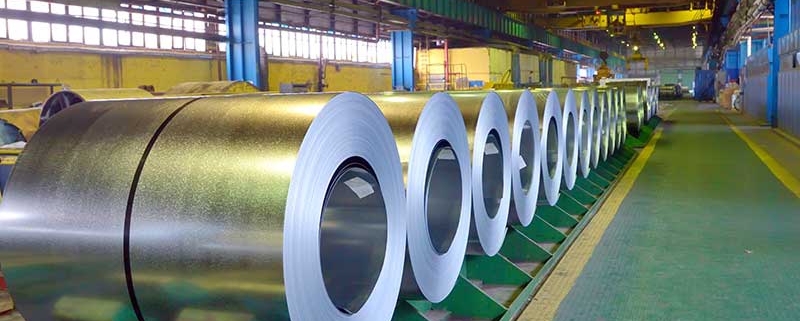 5 Gaps in The Procurement Process That Hurt Your MRP Capabilities
Managing a procurement department successfully, in a specialized industry like metal building construction, requires the ability to forecast the future accurately. Increasing productivity and efficiency demands accurate, up to date information, enabling you to make quick, knowledgeable, and informed decisions, decisions that will increase opportunity, revenue and profits.
Manufacturing Resource Planning (MRP) is a method for the efficient planning of all aspects of a manufacturing company. MRP software addresses both operational and financial planning, providing increased visibility over production and buyers by integrating inventory, production, and client data. Here are five gaps in the procurement process that can hurt your MRP capabilities.
1. Supplier Issues
A frequent challenge faced by many companies is finding quality suppliers capable of providing and maintaining consistent service and product that meets the highest quality standards. Developing relationships with suppliers that recognize and understand your company's needs, interested and committed to your success, will enhance your organization's performance.
ABIS simplifies this process with a procurement system that gives you real-time updates of suppliers, information about your current inventory, and identifies the best possible vendor. It understands your business and analyzes your inventory levels and historical relationships with your suppliers to provide a "quick buy" option. This information allows you to quickly identify savings opportunities and improve supplier relationships.
2. Budget Overruns
Controlling and lowering costs is a fundamental responsibility of the procurement process. Mistakes due to accidental or inaccurate ordering are costly and reduce efficiency, harming customer relations. Budget overruns negatively impact your business in several ways and are commonly caused by a lack of communication and coordination in the present procurement process.
This gap can easily be corrected by putting checks and balances in place throughout the company. For example, an alert can be created once your inventory reaches a critically level, or when an unusual amount of items is about to be ordered. Another example is that all change orders over $20,000 must be approved by the regional manager for a specific customer. Approvers can delegate alternates to handle approvals in their absence for example while they are on vacation.
3. Data Accuracy
Access to current and accurate data is essential to making quality decisions. MRP software reliably gathers and analyzes operational data. It is flexible, designed specifically for your company and addresses both operational and financial planning.
ABIS' Material Requirement Planning system is tightly integrated with the Customer Orders, Inventory, Sales Analysis (Forecasting), Purchasing, Manufacturing, and is sensitive to company and plant specific criteria. This MRP software analyzes the existing stock status of all raw materials and finished goods. It lets you determine precisely when and how much material should be purchased or manufactured based on a time-phased analysis of sales orders, production orders, purchase orders, current inventory levels and forecasts. It puts the data of your entire company in the palm of your hand and allows you to make the most informed decisions.
4. Strategy Development
Professionals responsible for procurement have found their role in an organization changing from an operational function to a prime strategic position. Effective procurement procedures require the ability to develop strategies which align with organization goals and objectives.
Matt Mitchell, Purchasing Officer at CO Buildings explains very well the strategic importance of purchasing for its company. "Forecasting in the area of purchasing is important especially in the Steel market where prices fluctuate up and down" he says. "For us, we make better money buying inventory at a reasonable price than we would if we left the money in the bank so it is literally an investment."
With our Software for the Construction Industry, he can go back and review what he used over the last year, break it down into monthly or quarterly usages, and use this information when negotiating with his vendors. According to him, this allows him "better buying power, better pricing and give [his] buyers an idea of how serious [he is] about buying correctly and not just following the market." He then adds "our market is way too competitive to just buy on a 'as-needed' basis."
5. Time Management
Time management is a critical aspect of the procurement process, covering both lead and sourcing time. Integrating systems throughout the company reduces human error, lowering costs and improving customer service.
Delivery time is also a concern for some businesses. When purchasing large materials that can not be easily stored in a warehouse, the product needs to arrive exactly at the time needed. Not before, because it can't be stored, and not after, because it would delay the project. Another problem arises when the distribution centers are far away from the company. If you source your items or materials from a long distance such as a foreign country, your company could be waiting weeks before receiving it. This makes forecasting and time management a pivotal element of your company' success.
Conclusion
Successfully operating a procurement department requires fast, accurate information to make quality, informed decisions. It will help you increase visibility, streamline vendor management, and prevent fraud. Integrating data from different areas of your company will increase opportunity, productivity, efficiency, and profits.
To talk more about procurement process gaps and how they could be optimized, request a demo of ABIS' solutions today:
/
by Derrick Schulte
https://www.abiscorp.com/wp-content/uploads/2021/04/5-Gaps-in-The-Procurement-Process-That-Hurt-Your-MRP-Capabilities.jpg
533
800
Derrick Schulte
http://www.abiscorp.com/wp-content/uploads/2022/12/ABIS-40-year-logo-FINAL-signature.png
Derrick Schulte
2021-04-12 18:15:57
2021-07-26 15:37:13
5 Gaps in The Procurement Process That Hurt Your MRP Capabilities