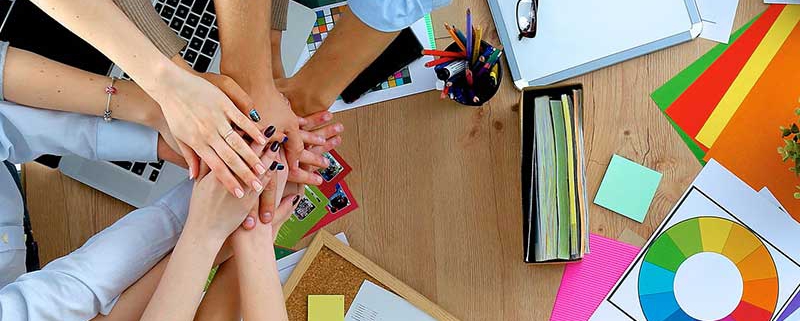 Over the past decade, businesses generated an unprecedented quantity of patents, products, and profit models. This trend of consistent expansion is accelerating—2015 being one of the most innovative years in history. In order to thrive in this age of explosive growth and competition, businesses must maximize resource efficiency. And, to do this, they must have tools that are in line with the pace of the 21st-century marketplace.
Arguably the most important of these tools is an Enterprise Resource Planning (ERP) software package. Industry leaders consider ERP software the cornerstone of their company's organizational and operational efficiency. Yet, some business owners and executives consider ERP software cost-prohibitive due to the oftentimes shocking cost of adopting and implementing an ERP package. However, businesses can avoid many unnecessary costs, and significantly reduce their bottom line, by following a series of steps.
In the second article of this series, we will explain how your company can create an Internal Project Team that will minimize costs and keep the entire project on track.
Chapter 2. Form a Strong Internal Project Team
Although most ERP packages are implemented by a team of project managers and consultants, there is a large amount of responsibility, duties, and workload that must be carried out by the client company. Most implementation firms will always offer to fulfill and execute all the work involved with an implementation, but this only adds hours and cost to the project. With the proper team in place, you can use internal resources from each department to fulfill tasks such as data gathering, data scrubbing, data conversion, SOP definition, testing, etc. Assigning the task of data extraction, scrubbing, and migration alone can eliminate a significant amount of hours and cost from the overall project. Additionally, having internal team members perform some of the work involved in the implementation will also serve as practice and training for the end users—which will ultimately result in cost savings for support during and after the implementation.
"Without a properly structured implementation team, bottlenecks, duplication of work, and other communication obstacles arise, usually resulting in cost increases."
Involve Core Business Areas
Due to their robust nature, ERP implementations require a large amount of input and commitment from everyone (especially department heads) in the organization. The team must specifically plan for additional resources (e.g. time, costs, personnel etc.) that are directly tied to the ERP implementation. These resources will ensure that the team is successful in day-to-day implementation assignments while not compromising standard operating procedures, and will prevent costly issues like overtime, re-work, and setbacks to the timeline. Most companies form a team involving roles for each core area of their business such as project manager, accounting, logistics, purchasing, etc. Teams that are organized have better interfacing between the consultants and the team. Without a properly structured implementation team, bottlenecks, duplication of work, and other communication obstacles arise, usually resulting in cost increases.
Create a Super User Role
One role that can be created specifically for the implementation is the super user role. This team member, usually a manager or key employee, will be involved in every step of the implementation. Additionally, the super user will usually undergo extra training sessions in order to develop them into a subject matter expert in the ERP. Throughout the implementation, the company will be expected to perform parallel testing and hands-on practice inside the software. If the company is equipped with a super user, many of the questions, support, re-training, and other miscellaneous implementation tasks that usually deplete budget hours can be resolved internally. ERP Implementations require extra resources. These resources include organized labor from teams, training for a team lead super user, time windows for practice and ongoing performance feedback.
In the third article of this series, we will discuss a process that takes a toll on most ERP projects and how to avoid it: customization.
http://www.abiscorp.com/wp-content/uploads/2021/08/How-to-Create-A-Winning-Internal-ERP-Implementation-Team.jpg
533
800
Derrick Schulte
http://www.abiscorp.com/wp-content/uploads/2022/12/ABIS-40-year-logo-FINAL-signature.png
Derrick Schulte
2021-08-18 20:01:50
2021-08-18 20:31:29
How to Create A Winning Internal ERP Implementation Team